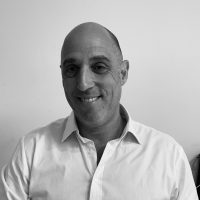 Eric Sabourin
Managing Director
Eric hails from Montreal, Canada and settled in London in 1992. After a brief stint in the restaurant sector he joined the French wine retailers, Nicholas in 1994 before launching Falcon Vintners in 1995. He generally focusses on finding new buying opportunities as well as helping with our private clients and Asian markets. His everyday tipple is usually a Langhe Nebbiolo whereas a top Burgundy or Barolo will feature on special occasions.
Jonathan Arcaini
Director and Head of Sales
Jonathan is based in our Manchester office and started his career with ex Altrincham fine wine traders Whitwhams in 1998. After a brief stint in London he headed back to Manchester and heads our trade sales focusing mainly on the USA and UK markets. His every day drinkers range from Chianti from Fontodi to Carema from Produttori and on special occasions enjoys nothing more than a traditional Barolo or a mature super Tuscan!
Giada Farina
Head of Accounts
Giada does the accounts and administration for Falcon and enjoys spending as much time as she can in Italy, where her parents are from, between Sardinia and Liguria, which is right next door to her favourite wine region Piedmont. She joined the team in 2010. Her everyday tipple is a Barbera and on special occasions its upped to a Barolo.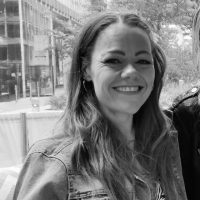 Joanna Chamberlain
Head of Logistics
Jo joined Falcon Vintners in 2011 after returning to the UK from a ski season in France. Based in our Manchester office, Jo looks after the logistics side of Falcon as well as being a contact for customer service. Her go to drinking wine would be a nice Sancerre, but through work trips to Tuscany Jo has also developed a taste for Brunello.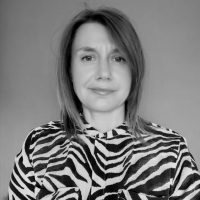 Patricia Timkova
Sales Support Administrator
Patricia joined us in 2018 to support our continuing growth. She hails from Slovakia and worked for almost a decade at Vinopolis and briefly for Decanter on Decanter World Wine Award Campaign 2018, where she developed her passion and knowledge of wine. Patricia helps the rest of the team on various sales and administration duties on a part-time basis. She is a big fan of Sherry, notably the Amontillado from the Lustau vinery, but her favorite wine is of course from Italy: CAPOBRANKO – VENEZIA GIULIA I.G.T. BIANCO.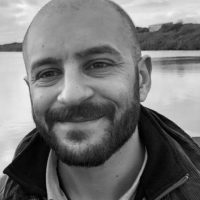 Jared Ehret
Sales Manager
Jared joined Falcon Vintners in 2022 to help look after private clients after more than six years in the fine wine team at Berry Bros. & Rudd. His love of wine was sparked at his university wine society which led to him starting his career in wine shops including a stint in the wine & spirits department of Harrods. Jared enjoys wine of all varieties revelling in its diversity but has a particular soft spot for Champagne, mature new world reds and Riesling of any origin and is quickly developing a taste for the best that Italy has to offer. Outside work he can be found enjoying a dram or two of single malt Scotch whisky, cooking for guests or forcing himself on a run along the Thames path.